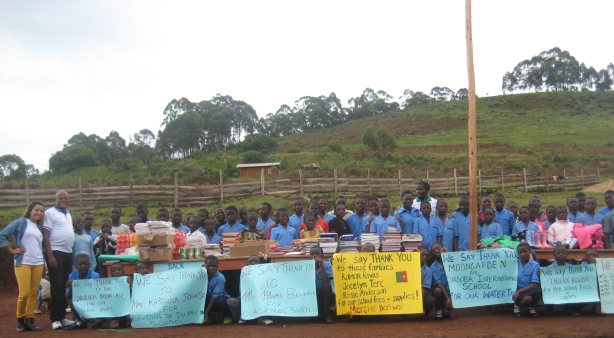 BACK TO SCHOOL WITH ACOHOF
Back to School time is often difficult for many children in Bui Division whose families cannot afford school fees and other basic school supplies. The reasons behind this are either these children are orphan, or come from very poor homes. These children never go to school or dropout, and some develop addiction towards drugs. Some have to learn in very bad conditions with no paper, no pen, and some resort to writing in the margins of the notebooks already used by their brothers and sisters in the years before. Without proper tools to learn, these children's chances at success are dramatically decreased and this experience can lead to school drop-outs.
The Back to School with ACOHOF Project is an outreach to underprivileged school-age children in primarily Bui Division of the North West Region of Cameroon. The project provides school fees, shoes, uniforms, books, pens, pencils, rulers and several other appropriate school supplies to eligible hardest hit orphans and underprivileged children between the ages of 4-16 in primarily Bui Division of the North West region of Cameroon at the beginning of every academic year.  It is our belief that every child should be able to go back to school with pride, dignity and a feeling of self-worth.
The children who have benefitted from our "Back to School with ACOHOF" program in the past have made us realize there is greater need out there and we are hoping to promote higher self-esteem as these children begin every school year.